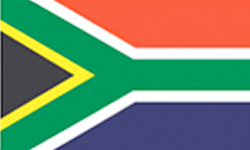 Services and Products in KZN
2 PAIGE PLACE, BAMBOO LANE, PINETOWN, DURBAN, KZN TEL: 031-701 0243 FAX 031-701 0042 CELL NO: 0824556068 E-MAIL: adrienneb@telkomsa.net WEB ADDRESS: WWW.BABYBYGONES.CO.ZA TRADE HEADING BABY ACCESSORIES 2ND HAND BABY EQUIPMENT BABY EQUIPMENT HIRING OF BABY EQUIPMENT CLEANING OF BABY EQUIPMENT
Business Name : MAERSK SOUTH AFRICA (Pty) Ltd Physical Add. : 7th FLOOR, MARINE BUILDING 22 GARDINER STREET, DURBAN, 4000 Postal Add. : Telephone No. : 031 336 7722 Fax No. : Cellular No. : E-Mail Add. : KERRY.ROSSER@MAERSK.COM Website Add. : WWW.MEARSKLINE.COM TRADE HEADINGS 1) SHIPPING 2) IMPORT & EXPORT
Business Name : MESSENGER KING Physical Add. : 360 MANSION HOUSE, 12 FIELD STREET, DURBAN, KWAZULU NATAL South Africa Postal Add. : Telephone No. : 031 304 0877 Fax No. : 031 304 5118 Cellular No. : E-Mail Add. : MESSENGERKING568@GMAIL.COM Website Add. : TRADE HEADINGS 1) COURIER SERVICES 2) DELIVERY SERVICES 3) LEGAL MESSENGER 4)
Business Name : Afrox (Empangeni) Physical Add. : Tanner Rd, Kuleka, 3880 Empangeni, Kwazulu-Natal South Africa Postal Add. : Telephone No. : 035 7871351 Fax No. : 035 7870970 Cellular No. : E-Mail Add. : johannes.esterhuizen@afrox.linde.com Website Add. : www.afrox.co.za TRADE HEADINGS 1) Gases 2) Engineering 3) Healthcare 4) Welding, Cutting and Safety.
Business Name : Afrox (Richards Bay) Physical Add. : 80 Dollar Drive, Richards Bay, Kwazulu Natal South Africa Postal Add. : Telephone No. : 035 789 1309 Fax No. : 035 789 1322 Cellular No. : E-Mail Add. : custome.service@afrox.boc.com Website Add. : www.afrox.co.za TRADE HEADINGS 1) Gases 2) Engineering 3) Healthcare 4) Welding, Cutting and Safety
Business Name : Mondi Group (Merebank) Physical Add. : Travancore Dr, Merebank, Durban South Africa Postal Add. : Telephone No. : 031 451 2715 Fax No. : 031 461 1343 Cellular No. : E-Mail Add. : deshni.govender@mondigroup.co.za Website Add. : www.mondigroup.com TRADE HEADINGS 1) International Packaging 2) Paper Group
Ajocynta is one of the most prominent music / movie marketing and promotion companies in the Southern Region and South Africa with the ability, focus, and range to target and service the entire Africa market with our regional and national and international campaigns. Our main focus is in launching independent African musicians to greater success. Artists, can advance their career more effectively by utilizing strategic marketing approaches to increase exposure. We offer a number of creative and established Music Marketing Resources to help accomplish this goal. We draw on a grassroots marketing methodology where we focus on testing the music before marketing it mainstream. With Record labels consolidating, marketing is now, more than ever, an essential part of the process when releasing a successful independent album.
ADDRESS 8 POSSELT STREET NEW GERMANY DURBAN TEL: 031 713 6505 / 031 827 9504 /031 836 7318 FAX: 031 713 6504 CELL 083 776 4049 EMAIL MALCOMSALES@GMAIL.COM TRADE HEADINGS FOR ALL NEW AND USED CAR PARTS FOR... HYUNDAI NEW AND USED KOREAN MOTOR SPARES NEW AND USED DAEWOO NEW AND USED SPARES SSANGYONG NEW AND USED SPARES KIA PARTS NEW AND USED GEARBOXES ENGINES DIFFS
ADDRESS CNR EDWIN SWALES & SOUTH COAST ROAD ROSSBURGH NO 250 P O BOX 18208 DALBRIDGE 4014 TELEPHONE 031 451 5333 FAX 086 204 1911 CELL 076 031 1152 EMAIL lkhoza@imperialrenault.co.za TRADE HEADINGS NEW AND USD CAR DEALERS
ADDRESS 102 MAIN STREET MATATIELE POSTAL ADDRESS P O BOX 35 MATATIELE 4730 TEL 039 737 3135 FAX 039 737 3611 TRADE HEADINGS MUNICIPALITY
CITY WEST CENTRE QUEEN STREET DURBAN TELEPHONE 031 304 9602 FAX 086 502 0096 EMAIL CINDIMPILO@TELKOMSA.NET TRADEHEADINGS DOCTORS
ADDRESS 25 STREET 10885 INANDA KWAZULU NATAL TELEPHONE 072 773 8563 EMAIL MAKHETHETI72@GMAIL.COM TRADEHEADING DELIVERY AND COLLECTIONS
ADDRESS SMITH STREET DURBAN TELEPHONE 073 929 4464 DOCTORZANAH@YAHOO.COM TRADE HEADINGS ABORTION CLINIC
ADDRESS ISCORWORK BOT ROAD NEWCASTLE TELEPHONE +27 34 238 8700 FAX +27 34 318 1415 EMAIL TAYLORG@AIRPRODUCTS.CO.ZA TRADE HEADINGS MANUFACTURERS AND DISTRIBUTORS OF INDUSTRIAL & MEDICAL GASES CHEMICALS, CYLINDERS, DOMESTIC, NITROGEN, HELIUM
ADDRESS OFFICE 403 14TH FLOOR DENOR HOUSE ANTON LEMBEDE STREET DURBAN TELEPHONE +27 31 301 1886 FAX +27 31 301 4538 EMAIL EYAMAQWABEPROP@GMAIL.COM WEBSITE WWW.EYAMAQWABEPROPERTIES.CO.ZA TRADE HEADINGS PROPERTY DEVELOPERS EVALUATION SELLING & BUYING OF PROERTIES PROPERTY ADVICE ON PROPERTY RELATED MATTERS DECEASED ESTATE ADVISORS PROPERTY RENTALS PROPERTY RENTAL & MANAGEMENT
ADDRESS 50 ROSARY ROAD GREENWOOD PARK KWAZULU NATAL TELEPHONE / FAX 031 564 5785 EMAIL NORMANFERGUS@TELKOMSA.NET TRADE HEADINGS INTERIOR DESIGNERS
SouthPro Head Office Unit 9, Dura Park 90 Escom Road New Germany Durban 3620 Tel: +27 31 705 6151 Fax: +27 31 705 7028 Email: info@southernprofiles.co.za
Postal Address: Silveray Stationery Company P.O.Box 32059 Mobeni 4060 South Africa Physical Address: 70 Richards Carte Road Mobeni Durban 4060 Contact Details: Tel: (031) 462 2081 Fax: (031) 462 2512 Email : renikam@silveray.co.za
Physical Address Quadrant House 115 Margaret Mncadi Avenue (Victoria Embankment) Durban, 4001, KZN South Africa Postal Address PO Box 1 Durban 4000 Tel: +27 (31) 304 1451 Fax: +27 (31) 305 2848 Email : grindrod@grindrod.co.za Website: www.eeziads.co.za TRADE HEADINGS LOGISTICS
ADDRESS 7 PLAYGLEN ROAD SILVERGLEN DURBAN TELEPHONE 031 401 5646 CELL 081 2700 542 084 271 8574 EMAIL SMARTGARDENS@CYBERSMART.CO.ZA TRADE HEADINGS GARDEN SERVICES LANDSCAPING TREE FELLING ONCE OFF CLEAN UP LAWN FIT AND SUPPLY IRRIGATION SYSTEMS AREAS COVERED THROUGHOUT DURBAN... MALVERN QUEENSBURGH HILLARY NORTHDENE ESCOMBE MORNINGSIDE UMGENI BUSINESS PARK BAYHEAD BLUFF WESTVILLE NEWLANDS PINETOWN MANOR GARDENS AND SURROUNDING AREAS... CELL 081 2700 542 084 427 8574 EMAIL GARDENS@CYBERSMART.CO.ZA TRADE HEADINGS GARDEN SERVICES LANDSCAPING GRASS CUTTING
ADDRESS 14 DOLLAR DRIVE B.B.S. BUILDERS RICHARDS BAY CBD RICHARDS BAY TELEPHONE 035 789 7643 EMAIL richardsbay@bbsgroup.co.za TRADE HEADINGS
ADDRESS UNIT 4 MONE JE PAUL 26 ALOEFIELD CRESCENT SPRINGFIELD PARK DURBAN POSTAL ADDRESS P O BOX 12105 JACOBS 4026 TELEPHONE 031 579 4094 FAX 031 579 4105 CELL 084 457 8246 084 406 1701 EMAIL anandadezzo@telkomsa.net TRADE HEADINGS LOGISTICS TRANSPORT BROKERS LOCAL AND LONG DISTANCE HAUL CONTAINERISED AND BREAK BULK TRANSPORT
ADDRESS 89 FIESTA ROAD SILVERGLEN CHATSWORTH DURBAN TELEPHONE 031 402 0624 CELL 083 763 7127 EMAIL OCTTRADINGSPARES@GMAIL.COM TRADE HEADINGS CAR PARTS MOTOR SPARES
ADDRESS 2 HENDON ROAD KENVILLE DURBAN 4051 TELEPHONE 031 563 7739 EMAIL admin@gereralcleaning.co.za WEBSITE www.generalcleaning.co.za TRADE HEADINGS
ADDRESS 201 PROTEA HOUSE 332 DR PIXLEY KASEME STREET DURBAN TELEPHONE 031 301 2502 FAX 031 301 2811 TRADE HEADINGS SECURITY TRAINING CLEANING SERVICES
ADDRESS UNIT 5 1 COPPER CORNER ALTON RICHARDS POSTAL ADDRESS P O BOX 2573 RICHARDS BAY 3900 TELEPHONE 035 797 4622 FAX 035 797 4805 CELL 079 886 6093 EMAIL raylin@telkomsa.net SCOPE OF SERVICES Though Raylin is a medium and fast growing company, with its current resources it is capable of undertaking major projects simultaneously. The company has the following as its area of core expertise: - 1)Industrial high pressure cleaning 2)Unblocking Of drains 3)Camera inspection 4)Vessel cleaning 5)Oil removal 6)Industrial Vacuumation(Wet/Dry products) 7)Paint and rust removal using high pressure 8)Water tankers(Road sprayers) 9)Industrial Supplies(Safety equipment, Garden tools etc) 10)All office use chemicals and hygiene supplies It is worth mentioning that the above is only our core area of expertise, we are however flexible and able to offer our customers and services related to our field as per their requirements. The company is equipped and has in its employ suitably qualified staff that would be able to offer its clients the above mentioned services at all given times. Majority of the work undertaken are supplied as per customer requirements. MISSION To build an empowerment company that will be capable of ensuring quality and timeous service's in HIGH PRESSURE CLEANING AND VACUUMATION. VISION To establish and maintain a reputation of integrity, hard work and professionalism, by giving out best at all times, taking pride in the work we do and installing excellence as the trademark of Raylin High Pressure Cleaning and Industrial Services HEALTH AND SAFETY POLICY Raylin is fully committed to total quality standards. Professional maintenance, overall cleanliness and dedication the staffs apply to their tasks demonstrate the utmost commitment. Considerable investments on people and technology, excellent training policies and procedures, as well as harmonious labour relations contribute immensely to the company's commitment to high health safety standards. The management at Raylin regard safety as an integral part of its business operations. Management and employees are encouraged to do everything possible to avoid injury, industrial disease to themselves and others and to prevent and minimize any form of loss within their control. The company will on a continuous basis, improve the health and safety of its employees as its attach importance to its assets, particularly its employees. The company utilises an Occupational Health and Safety Act as reference document in the drafting of its policy. EMPLOYMENT POLICY Raylin is aware of the responsibility it has, in redressing the social imbalances created by the past, hence, it is pro-active in assisting the development of historically disadvantaged persons. It is from this premise that the company's employment policy is based. The following form the cornerstone of the company policy: - 1)Employment at Raylin shall be accessible to all South Africans who meet the prescribed requirements. 2)Preference shall be given to disadvantaged person, women and disabled during the recruitment process, which shall be transparent in all respects. 3)For specific projects, the company will give recruitment preference to people located within the vicinity of that area. 4)Employee's skills shall be promoted and developed. 5)Inline with Skills Development Act, skills and inherent abilities of all persons shall, as far as reasonably possible be the main criteria in selection process, rather than journal qualifications. The company truly represents the demographics of a wider society in the Uthungulu Region. Although the company only employs under 50 employees and do not need to comply with the Employment Equity Act, ninety percent of the employees are black male from previously disadvantaged backgrounds. SOCIAL RESPONSIBILITY Raylin is actively involved in social and local economic development initiatives and will continue doing so for many years to come. Some of the activities include: - 1)Employment of permanent and adhoc labour from the local area. 2)Extensions of safety standards and requirements to all employees and their families. 3)Training and development of labour from the local communities. CUSTOMER PROFILE Raylin provides a wide range of products and high pressure water jetting to some of the following companies in Zululand: - 1)EXARRO 2)THEKWINI MARINE SERVICES CC 3)RESILIENT PROPERTIES PTY LTD 4)TATA STEEL 5)NKOMATI MINE 6)MONDI MEREBANK 7)TRANSNET(PORTS) 8)MPACT FELIXTON/PIET RETIEF 9)LARFARGE 10)DORMAC (PTY) LTD 11)ILEMBE MUNICIPALITY 12)KWA DUKUZA MUNICIPALITY
About Us Dino's Photography is a family business started 12 years ago. All work is done by our family - there are no sub contracters - the people you see and speak to, will complete your contract from start to finish - THAT IS WHY YOU ARE ASSURED of " WHAT WE PROMISE IS WHAT YOU GET". ADDRESS 7 PANTHER AVENUE BAYVIEW DURBAN TELEPHONE 031 400 0441 031 400 0783 CELL 084 433 2207 EMAIL LNAICKER800@GMAIL.COM WEBSITE http://www.dinosphotography.com TRADE HEADINGS PHOTOGHRAPHY FILMING GARLANDS BOQUETS DECOR BRIDAL DRESSING TAMIL BRIDAL HAIR BABY SHOWERS
Pink Garden Services specialize in all garden maintenance and supply services on your Garden requirements. If you are looking for reliability and quality service look no further, we promise to provide excellent service to our clients. We are situated in Durban North and surrounding Suburbs Our equipment is well maintained and replaced on a regular basis. We clean our mowers every day to avoid carry over of weeds from garden to garden. Mower blades are replaced on a regular basis when needed. Our maintenance teams are permanent workers and are trained in their line of work. We supply staff with protective clothing and they are owner supervised on your premises. Our Services include: Full garden maintenance i.e: Mowing, trimming edges and flower beds Maintenance of paving Pruning of shrubs and roses Garden Clean ups Composting of beds Top Dressing of lawns Tree trimming Landscaping CONTACT HEILIE PRINSLOO 084 547 0958 EMAIL pinkgardenservice@gmail.com
ADDRESS 401 EDWIN SWALES VC DRIVE ROSSBURGH DURBAN KWAZULU NATAL SOUTH AFRICA TELEPHONE 031 465 3536 TRADE HEADINGS CONTAINERISED FREIGHT DEPOTS & TRANSPORT SERVICES
ADDRESS UNIT B 11 KYALAMI INDUSTRIAL PARK 26 KYALAMI ROAD WESTMEAD EXT PINETOWN POSTAL ADDRESS P O BOX 1115 KLOOF 3610 TELEPHONE 0317004049 FAX 0317004059 EMAIL melissa@ice-link.co.za TRADE HEADINGS REFRIGERATION TRANSPORT BETWEEN DURBAN & JOHANNESBURG COLD STORAGE & WAREHOUSING LOCAL DELIVERIES IN THE DURBAN AREA
ADDRESS UNIT 14 9 MAHOGANY FIELD WAY SPRINGFIELD PARK DURBAN TELEPHONE 073 170 6536 FAX 086 613 5358 EMAIL INFO@CRAVAN.CO.ZA Cravan Equipment sells all types of catering equipment to the Hotel, Restaurant, Fast Food, Butchery and Bakery industry, ranging from specially designed extraction systems, to crockery and cutlery. Cravan Equipment also sells a complete range of portion, platform, counting and price computing scales to suit the Retail and Industrial weighing markets. Cravan Equipment prides itself in supplying top quality equipment at affordable prices as well as carrying a full range of spare parts to provide our customers 100% backup and service. TRADE HEADINGS CATERING EQUIPMENT BUTCHERY EQUIPMENT BAKERY EQUIPMENT
Business Name : CAPACITY OUTSOURCING GROUP RICHARDS BAY Physical Add. : 110 DOLLAR DRIVE, ALTON, RICHARDS BAY, KWAZULU NATAL Postal Add. : P O BOX 48, RICHARDS BAY, 3900 Telephone No. : 035 789 6357 Fax No. : 035 789 6142 Cellular No. : E-Mail Add. CAPACITYRICHARDSBAYRESOURCECENTRE@ADCORP.CO.ZA Website Add. : WWW.CAPACITY.CO.ZA TRADE HEADINGS 1) LABOUR OUTSOURCING 2) RECRUITMENT AGENCY
ADDRESS UNIT 12 PLATINUM PARK DOUGLAS CROWE AVENUE BALLITO KWAZULU NATAL SOUTH AFRICA TELEPHONE 032 946 3288 FAX 032 946 3289 EMAIL ​bedboys@ananzi.co.za WEBSITE www.bedboys.co.za TRADE HEADINGS QUALITY BEDS BUNK BEDS SLEIGH BEDS PILLOWS SHEETS MATTRESS PROTECTORS
ADDRESS SHOP 10, THE WELL cnr ALBERTINA WAY & KIRSTY CLOSE SEAWARD BALLITO 4420 TELEPHONE 032 586 0170 MOBILE 082 837 9094 FAX NO 086 528 5586 EMAIL ballito@seeff.com TRADE HEADINGS PROPERTY AGENTS
ADDRESS 8 HOWARD ROAD QUEENSBURGH DURBAN TELEPHONE 060 408 2599 073 749 1777 078 344 5915 EMAIL home.techniq@yahoo.com WEBSITE www.hometechniq.wozaonline.co.za TRADE HEADINGS HOME RENOVATIONS ROOFING PAINTING PLUMBING ELECTRICAL CARPENTRY ALL HOME IMPROVEMENTS
ADDRESS 1 EYRIE PLACE OFF OTTO VOLEK ROAD NEW GERMANY 3610 TELEPHONE 031 705 5056 TRADE HEADINGS SPICES SPICE MERCHANTS MEATS
ADDRESS CREIGHTON ROAD CREIGHTON POSTAL ADDRESS P O BOX 62 CREIGHTON 3263 TELEPHONE 039 833 1038 FAX 039 833 1179 039 833 1184 EMAIL KHATHIN@INGWE.GOV.ZA WEBSITE www.ingwe.gov.za TRADE HEADINGS MUNICIPALITY
ADDRESS 63 MILNE STREET DURBAN 4001 TELEPHONE 031 319 4000 FAX 031 368 1620 EMAIL gmsadmin@telkomsa.net TRADE HEADINGS MOTOR SPARES
ADDRESS 59 BROOKLYN ROAD JACOBS DURBAN POSTAL ADDRESS P O BOX 14100 AUSTERVILLE TELEPHONE 031 461 2244 FAX 031 461 2245 CELL 082 828 5000 TRADE HEADINGS PLASTIC
ADDRESS CIRCLE STREET BOTTOM TOWN JOZINI 3969 POSTAL ADDRESS PRIVATE BAG X 028 JOZINI 3969 TELEPHONE 035 572 1292 FAX 035 572 1266 CELL 071 931 5962 EMAIL ADDRESS bntuli@jozini.org.za WEBSITE WWW.JOZINI.ORG.ZA TRADE HEADINGS MUNICIPALITY
Business Name : INTERCITY TOWING Physical Add. : 4 Valley View Rd, New Germany, Pinetown, Kwazulu-Natal, South Africa Postal Add. : Telephone No. : 031 826 0745 / 0861 758 511 Fax No. : 086 770 1041 Cellular No. : E-Mail Add. : ben@intercitytowing.co.za Website Add. : www.intercitytowing.co.za TRADE HEADINGS 1) 24-hour Roadside Assistance 2) Long Distance Vehicle Transport 3) Trade Towing 4) Accident Recovery
ADDRESS 9 PINE STREET PIETERMARITSBURG TELEPHONE 033 342 2937 FAX 033 342 2939 EMAIL admin@ilangasec.co.za TRADE HEADING SECURITY
ADDRESS 23 POWELL ROAD MORNINGSIDE DURBAN TELEPHONE 031 303 4644 FAX 031 303 4644 EMAIL admin@ilangasec.co.za TRADE HEADING SECURITY
ADDRESS 99 LILLIAN NGOYI ROAD WINDERMERE DURBAN TELEPHONE 031 303 9488 FAX 031 303 4644 EMAIL admin@ilangasec.co.za TRADE HEADING SECURITY
ADDRESS UNIT 7 RONDOR PARK 123 DOLLAR DRIVE RICHARDS BAY 3900 POSTAL ADDRESS P O BOX 1522 RICHARDS BAY 3900 TELEPHONE 035 789 4086 FAX 035 789 9053 CELL 082 348 3322 EMAIL magnacorp367@telkomsa.net TRADE HEADINGS CONSULTING ENGINEERS
Business Name : TEKWINI TOMBSTONES Physical Add. : 16 Peter Rd, Sea Cow Lake, Durban, Kwazulu Natal, South Africa Postal Add. : Telephone No. : 031-5771521 Fax No. : 031-5771455 Cellular No. : E-Mail Add. : SALES@TEKWINITOMBSTONES.CO.ZA/ thomas@tekwinitombstones.co.za Website Add. : TRADE HEADINGS 1) Funerals directors 2) Undertakers
ADDRESS 659 MAIN ROAD NORTHDENE QUEENSBURGH TELEPHONE 031 708 5050 FAX 086 549 5567 CELL 082 414 6196 EMAIL tedmcdonald@howick.co.za TRADE HEADINGS PROPERTY RENTALS PROPERTY BUY / SELL
Business Name : Stilwater Hotel Physical Add. : Dundee Rd, Vryheid, Kwazulu-Natal, South Africa Postal Add. : Private Bag X9332, Vryheid, 3100 Telephone No. : 034 981 6181 Fax No. : 034 980 8846 Cellular No. : E-Mail Add. : stilwtr@lantic.net Website Add. : www.stilwaterhotel.co.za TRADE HEADINGS 1) Accommodation 2) Conferencing 3) Function and events venues 4)
ADDRESS 10 CONNOR STREET PORT SHEPSTONE KWAZULU NATAL SOUTH AFRICA TELEPHONE 039 688 2000 FAX 039 688 2000 CELL 082 833 3084 EMAIL xolani.dlangalala@hcm.gov.za WEBSITE www.hcm.gov.za
ADDRESS 86 ARMSTRONG AVENUE LA LUCIA DURBAN KWAZULU NATAL 4051 TELEPHONE 031 562 8001 FAX 031 562 8002 EMAIL recruitment@mpc.co.za WEBSITE www.mpc.co.za TRADE HEADINGS PERMANENT STAFFING SHORT TERM STAFFING CONTRACT STAFFING
ADDRESS 63 MILNE STREET DURBAN 4001 TELEPHONE 031 337 7781 FAX 031 368 1620 EMAIL inkosi@gaydons.co.za TRADE HEADINGS MOTOR SPARES
Our services include the following : Office Automation – Both Sales and Services Suppliers of School & Office Stationery Suppliers of Ink & Toner Cartridges OFFICE AUTOMATION We supply all of the brands in terms of the office automation products, however we specialize in Samsung, Olivetti, HP and Koycera products. We carry their full range of products i.e photocopiers,faxes,printers & digital products. We also do the sale of consumables (toners, ink, paper etc.) on all makes and models. We offer competitive service contracts, with workmanship and product guarantees. Vision: We are striving to be one of the largest companies offering good quality products and services in Kwa Zulu Natal. We want to use this business as a means to uplift previously disadvantaged individuals providing employment and facilitating empowerment projects. Mission: -To establish strategic and longstanding business partnerships with our clients. -To provide innovative business solutions to assist clients to contain costs and improve their return on investment. ADDRESS 139 VICTORIA EMBANKMENT MARTIME HOUSE DURBAN 4000 TELEPHONE 074 957 7666 072 047 7616 EMAIL wikipedatrading@gmail.com TRADE HEADINGS PRINTERS SCANNERS COPIERS FAXES SCHOOL STATIONERY OFFICE STATIONERY SUPPLIERS OF INK & TONER CARTRIDGES REPAIRS OF PRINTERS SERVICE CONTRACTS OF PRINTERS LONG & SHORT TERM SALES OF PRINTERS
ADDRESS R 61 OLD MAIN ROAD PORT EDWARD KWAZULU NATAL TELEPHONE 039 311 2675 TRADE HEADINGS HOTEL ACCOMODATION SPA
ADDRESS 47 RUSSOM STREET VERULAM 4340 TELEPHONE 032 533 4204 CONTACT HENRY SUNDREN PILLAY ( MANDENI ) - MANAGER ABOUT US This small local pub situated in the heart of Verulam North Coast, looks like a pub from the street, with its big-screen plasma televisions and table seating and bar seating. Appearances can be deceiving, though, and just because the locals likes to watch South African Local soccer this doesn't mean they don't serve hard-to-find Mandeni specialties like bacalhau and traditional chicken curry, hot & spicy neck & giblets, friday specials... fish curry... and many more specials... which makes it a favourite with food-centric Durbanites. Safe parking is available with 24 hour security. If you're looking for a chilled place to drink, eat and be merry, The Pub Shop should be top of your list! The music takes you back to the nineties but occassionaly there are bands to entertain the patrons. The food is well priced and you can order a bites, starters and other great pub grub. Keep your weekends alive on the popular Verulam Watering hole and have an awesome night on the North Coast... 5 minutes from King Shaka International airport!
ADDRESS 20 M.A DUBE STREET NQUTU KWAZULU NATAL POSTAL ADDRESS P O BOX 1110 DUNDEE 3000 TELEPHONE 034 2711 751 CELL 072 154 6815 EMAIL msizi.mkhabela@yahoo.com TRADE HEADINGS BURIALS SOCIETY FUNERAL DIRECTORS
Business Name : RHINO PANELBEATERS AND TOWING Physical Add. : 147 Jacaranda Av, Mtubatuba Postal Add. : Telephone No. : 035-5501-488 Fax No. : 035-5500-211 Cellular No. : 072-3115-870 E-Mail Add. : michael@rhinopanelbeatersandtowing.co.za Website Add. : TRADE HEADINGS 1) PANELBEATERS 2) 3) 4)
ADDRESS 234 UTRECHT STREET SHOP NO 6 TAIBA CENTRE VRYHEID TELEPHONE 034 980 8565 / 35 FAX 086 729 3550 EMAIL ndlovuq@yahoo,.com ndlovu.qiniso@gmail.com TRADE HEADINGS SPEECH - LANGUAGE PATHOLOGIST AUDIOLOGIST TINNITUS
Business Name : Atlas Copco (SA) (Pty) Ltd (Pinetown) Physical Add. : 27 Westmead Rd, Westmead, Pinetown, Kwazulu Natal, South Africa Postal Add. : Telephone No. : 031 700 4710 Fax No. : 031 700 4799 Cellular No. : E-Mail Add. : Website Add. : www.atlascopco.co.za TRADE HEADINGS 1) Tools & Assembly Systems 2) Construction Equipment 3) Drilling & mining 4) Rental service
ADDRESS 70 RICHARD CARTE ROAD JACOBS DURBAN TELEPHONE 031 462 0374 FAX 031 462 2512 EMAIL annelinn@silveray.co.za TRADE HEADINGS STATIONARY PRINTING
Business Name : REPUBLICAN MOTOR SPARES Physical Add. : 380 HOOSEN HAFFEJEE STREET, 3200 Postal Add. : P O BOX 8046, CUMBERWOOD, PMB, 3235 Telephone No. : 033 3941 689 Fax No. : 033 3944 867 Cellular No. : 072 244 2238 E-Mail Add. : REPUBLICANMS@GMAIL.COM Website Add. : TRADE HEADINGS 1) CAR PARTS 2) MOTOR SPARES & ACCESSORIES
Business Name : BAY AFRICA LOGISTICS Physical Add. : 5 ROSEBROOK PLACE, BROOKDALE, PHOENIX Postal Add. : cnr PANDORA & PARTHENON, PHOENIX Telephone No. : " 031 506 1098" Fax No. : 031 505 7332 / 086 580 1484 Cellular No. : 082 468 5797 E-Mail Add. bayafrica@telkomsa.net / Website Add. : TRADE HEADINGS 1) LOGISTICS 2) CLEARING & FORWARDING
Business Name : LTE CONSULTING Physical Add. : 2ND FLOOR/MAYFAIR ON THE LAKE, 5 PARK LANE,UMLANGA.DURBAN Postal Add. : Telephone No. : 031 205 4456 Fax No. : Cellular No. : E-Mail Add. shivanig@ltekzn.com Website Add. : TRADE HEADINGS 1) CONSULTING ENGINEERS
Business Name : "D S T Injection Services " Physical Add. : 1 West St, Pietermaritzburg, Pietermaritzburg, Kwazulu Natal Postal Add. : Telephone No. : 033 342 6291 Fax No. : 033 342 6291 Cellular No. : E-Mail Add. : dst@futurenet.co.za Website Add. : TRADE HEADINGS 1) Diesel Fuel Injection Repairs 2)
Business Name : STEPHENSON POOLS Physical Add. : 2 Cheron Av, La Lucia, La Lucia South Africa Postal Add. : Telephone No. : 031 562 4236 Fax No. : Cellular No. : E-Mail Add. : stephpools@iafrica.com Website Add. : TRADE HEADINGS 1) Paving 2) Pool Contractors 3) New Pools 4) Repairs
Business Name : ROCHE PRODUCTS (PTY) LTD (DBN) Physical Add. : PAULYNNE PLACE, 13 SOUTH RIDGE RD, BULWER, DURBAN, Kwazulu natal, South Africa Postal Add. : Telephone No. : 031 201 8686 Fax No. : Cellular No. : E-Mail Add. : Website Add. : TRADE HEADINGS 1) Pharmaceutical manufacturers 2) Pharmaceutical medicines
Business Name : ROCHE PRODUCTS (PTY) LTD (DURBAN) Physical Add. : 26 OLD MUTUAL TOWERS, 303 DR PIXLEY KASEME ST, DURBAN CENTRAL, DURBAN, Kwazulu Natal, South Africa Postal Add. : Telephone No. : 031 327 5050 Fax No. : Cellular No. : E-Mail Add. : Website Add. : TRADE HEADINGS 1) Pharmaceutical manufacturers 2) Pharmaceutical medicines
Business Name : Intercity Xpress Physical Add. : Plot 5,1st avenue, Unaville AH 1828 South Africa Postal Add. : Telephone No. : 087 150 1895 Fax No. : 086 625 7394 Cellular No. : E-Mail Add. : customercare@intercity.co.za Website Add. : TRADE HEADINGS 1) Bus Services 2) Airport Shuttle
Business Name : Intercity Xpress Pietermaritzburg Physical Add. : McDONALD CENTRE, 231 COMMERCIAL RD, PIETERMARITZBURG South Africa Postal Add. : Telephone No. : 033 345 2250 Fax No. : Cellular No. : E-Mail Add. : customercare@intercity.co.za Website Add. : TRADE HEADINGS 1) Bus Services 2) Airport Shuttle
Business Name : Intercity Xpress Durban Physical Add. : DURBAN STATION COACH TERMINAL, MASHABALALA UENGWE AVE, DURBAN South Africa Postal Add. : Telephone No. : 031 305 9090 Fax No. : Cellular No. : E-Mail Add. : customercare@intercity.co.za Website Add. : TRADE HEADINGS 1) Bus Services 2) Airport Shuttle
Business Name : Intercity Xpress Margate Physical Add. : MARGATE BEACHFRONT, INSEDE TOURISM OFFICE, MARGATE South Africa Postal Add. : Telephone No. : 039 317 4628 Fax No. : Cellular No. : E-Mail Add. : customercare@intercity.co.za Website Add. : TRADE HEADINGS 1) Bus Services 2) Airport Shuttle
Business Name : Intercity Xpress Heidelberg Physical Add. : 1 DURBAN ROAD, HEIDELBERG X 6 South Africa Postal Add. : Telephone No. : 016 341 3083 Fax No. : Cellular No. : E-Mail Add. : customercare@intercity.co.za Website Add. : TRADE HEADINGS 1) Bus Services 2) Airport Shuttle
Business Name : A2A KOPANO (DURBAN) Physical Add. : 1st Floor Kenilworth Park, 202 Brickfield Rd, Overport, Durban, Kwazulu natal, South Africa Postal Add. : P.O.BOX 4969, Durban, 4000 Telephone No. : 031 204 3311 Fax No. : 031 207 7705 Cellular No. : E-Mail Add. : Website Add. : www.a2akopano.co.za TRADE HEADINGS 1) Auditing / Advisory services 2) Corporate services / Taxation 3) Financial advisory services 4) Forensic accounting services
Business Name : CAPITAL OUTSOURCING GROUP DURBAN Physical Add. : 12 POPLAR ROAD, MORNINGSIDE, DURBAN Postal Add. : Telephone No. : 031 362 8000 Fax No. : 031 312 5758 Cellular No. : E-Mail Add. : Website Add. : WWW.COG.CO.ZA TRADE HEADINGS 1) LABOUR OUTSOURCING 2) PERSONNEL CONSULTANTS
Business Name : CAPITAL OUTSOURCING GROUP PIETERMARITZBURG Physical Add. : 329 BOOM STREET, PIETERMARITZBURG Postal Add. : Telephone No. : 033 897 5900 Fax No. : 086 642 1749 Cellular No. : E-Mail Add. : Website Add. : WWW.COG.CO.ZA TRADE HEADINGS 1) LABOUR OUTSOURCING 2) PERSONNEL CONSULTANTS
Business Name : CAPITAL OUTSOURCING GROUP RICHARDS BAY Physical Add. : 70 DOLLAR DRIVE, RICHARDS BAY Postal Add. : Telephone No. : 035 901 7730 Fax No. : 035 789 8271 Cellular No. : E-Mail Add. : Website Add. : WWW.COG.CO.ZA TRADE HEADINGS 1) LABOUR OUTSOURCING 2) PERSONNEL CONSULTANTS
Business Name : SOBUYA SAFETY CONSULTANTS (Pty) Ltd Physical Add. : 266 SIRDAR ROAD, CLAIRWOOD, DURBAN Postal Add. : Telephone No. : 031 465 9403 Fax No. : 086 235 4005 Cellular No. : 074 444 7464 / 083 786 0511 E-Mail Add. : SOBUYASAFETY@GMAIL.COM / MATTPETERS@MWEB.CO.ZA Website Add. : TRADE HEADINGS 1) OCCUPATIONAL HEALTH 2) OCCUPATIONAL SAFETY
Business Name : CHALUPSKY PROPERTIES cc Physical Add. : 88 ALBERT TERRACE, POINT, DURBAN Postal Add. : P.O. BOX 38182, POINT, 4069 Telephone No. : 031 335 3680 Fax No. : 031 335 3660 Cellular No. : E-Mail Add. : VERONICA@CHALUPSKYPROPERTIES.COM Website Add. : WWW.CHALUPSKYPROPERTIES.COM TRADE HEADINGS 1) RENTALS 2) PROPERTY CONSULTANTS 3) SALES
Business Name : MANBOD & PLUMBING CONTRACTORS CC Physical Add. : Manbod Gdns, 160 Firwood Rd, Avoca, Durban, Kwazulu Natal South Africa Postal Add. : Telephone No. : 031 563 3479 Fax No. : 031 563 2682 Cellular No. : E-Mail Add. : info@manwood.co.za Website Add. : TRADE HEADINGS 1) general maintenance 2) plumbing contractors 3) sewage services 4) sanitary engineers
Business Name : Butcher Block Umhlanga Physical Add. : 2 Ncondo Place, CNR Ncondo Place & Ntusi Road, off Umhlanga Rocks Drive South Africa Postal Add. : Telephone No. : 031 566 3547 Fax No. : 031 584 6623 Cellular No. : E-Mail Add. : bbumhlanga@butcherblock.co.za Website Add. : www.butcherblock.co.za TRADE HEADINGS
Business Name : Mondi Group (Merebank) Physical Add. : Travancore Dr, Merebank, Durban South Africa Postal Add. : Telephone No. : 031 451 2111 Fax No. : 031 451 1342 Cellular No. : E-Mail Add. : Website Add. : www.mondigroup.com TRADE HEADINGS 1) International Packaging 2) Paper Group
Business Name : Mondi Richards Bay Physical Add. : 7 Western Arterial, Alton, Richards Bay South Africa Postal Add. : Telephone No. : 035 902 2491 031 451 2232 Fax No. : 086 649 2116 Cellular No. : E-Mail Add. : Website Add. : www.mondigroup.com TRADE HEADINGS 1) International Packaging 2) Paper Group
Business Name : TRANSNAT COACHLINES Physical Add. : 72 ALUMINA ALLEY, ALTON, RICHARDS BAY KWAZULU NATAL, SOUTH AFRICA Postal Add. : Telephone No. : 035 797 5933 Fax No. : Cellular No. : E-Mail Add. : Website Add. : TRADE HEADINGS 1) COACH LINES 2) COACH SERVICES 3) PASSENGER TRANSPORT 4) CARTAGE & TRANSPORT
Business Name : TRANSNAT COACHLINES Physical Add. : 102 ALICE STREET, WARWICK, DURBAN KWAZULU NATAL, SOUTH AFRICA Postal Add. : Telephone No. : 031 309 3591 Fax No. : Cellular No. : E-Mail Add. : Website Add. : TRADE HEADINGS 1) COACH LINES 2) COACH SERVICES 3) PASSENGER TRANSPORT 4) CARTAGE & TRANSPORT
Business Name : TRANSNAT COACHLINES Physical Add. : 3 UMLAZI BUS DEPOT, 882 UMLAZI AREA KWAZULU NATAL, SOUTH AFRICA Postal Add. : Telephone No. : 031 918 1109 Fax No. : Cellular No. : E-Mail Add. : Website Add. : TRADE HEADINGS 1) COACH LINES 2) COACH SERVICES 3) PASSENGER TRANSPORT 4) CARTAGE & TRANSPORT
Business Name : TRANSNAT COACHLINES Physical Add. : 70 SARNIA ROAD, SEA VIEW, DURBAN KWAZULU NATAL, SOUTH AFRICA Postal Add. : Telephone No. : 031 459 0098 Fax No. : Cellular No. : E-Mail Add. : Website Add. : TRADE HEADINGS 1) COACH LINES 2) COACH SERVICES 3) PASSENGER TRANSPORT 4) CARTAGE & TRANSPORT
Business Name : TRANSNAT COACHLINES Physical Add. : 5 GUTENBERG ROAD, NEWCASTLE KWAZULU NATAL, SOUTH AFRICA Postal Add. : Telephone No. : 034 375 7060 Fax No. : 034 375 6241 Cellular No. : E-Mail Add. : Website Add. : TRADE HEADINGS 1) COACH LINES 2) COACH SERVICES 3) PASSENGER TRANSPORT 4) CARTAGE & TRANSPORT
Business Name : TRANSNAT COACHLINES Physical Add. : 5 GUTENBERG ROAD, NEWCASTLE KWAZULU NATAL, SOUTH AFRICA Postal Add. : Telephone No. : 073 512 5063 Fax No. : Cellular No. : E-Mail Add. : Website Add. : TRADE HEADINGS 1) COACH LINES 2) COACH SERVICES 3) PASSENGER TRANSPORT 4) CARTAGE & TRANSPORT
Business Name : TRANSNAT COACHLINES WORKSHOP Physical Add. : 5 GUTENBERG ROAD, NEWCASTLE KWAZULU NATAL, SOUTH AFRICA Postal Add. : Telephone No. : 034 375 6281 Fax No. : Cellular No. : E-Mail Add. : Website Add. : TRADE HEADINGS 1) COACH LINES 2) COACH SERVICES 3) PASSENGER TRANSPORT 4) CARTAGE & TRANSPORT
Business Name : TRANSNAT COACHLINES WORKSHOP Physical Add. : 5 GUTENBERG ROAD, NEWCASTLE KWAZULU NATAL, SOUTH AFRICA Postal Add. : Telephone No. : 034 375 6281 Fax No. : Cellular No. : E-Mail Add. : Website Add. : TRADE HEADINGS 1) COACH LINES 2) COACH SERVICES 3) PASSENGER TRANSPORT 4) CARTAGE & TRANSPORT
Business Name : IKHWEZI TRANSPORT Physical Add. : 15 ALUMINA ALLEY, ALTON, RICHARDS BAY KWAZULU NATAL, SOUTH AFRICA Postal Add. : Telephone No. : 035 797 4939 Fax No. : Cellular No. : E-Mail Add. : Website Add. : TRADE HEADINGS 1) COACH LINES 2) COACH SERVICES 3) PASSENGER TRANSPORT 4) CARTAGE & TRANSPORT
Business Name : IKHWEZI TRANSPORT Physical Add. : 7 BRONZE STREET, KULEKA, EMPANGENI KWAZULU NATAL, SOUTH AFRICA Postal Add. : Telephone No. : 035 787 1563 Fax No. : Cellular No. : E-Mail Add. : Website Add. : TRADE HEADINGS 1) COACH LINES 2) COACH SERVICES 3) PASSENGER TRANSPORT 4) CARTAGE & TRANSPORT
Business Name : IKHWEZI TRANSPORT Physical Add. : 16 PLATINA DRIVE, KULEKA, EMPANGENI KWAZULU NATAL, SOUTH AFRICA Postal Add. : Telephone No. : 035 787 1563 Fax No. : Cellular No. : E-Mail Add. : Website Add. : TRADE HEADINGS 1) COACH LINES 2) COACH SERVICES 3) PASSENGER TRANSPORT 4) CARTAGE & TRANSPORT
Business Name : IKHWEZI TRANSPORT Physical Add. : 142 DAVIES CT, FAIRWAY, EMPANGENI KWAZULU NATAL, SOUTH AFRICA Postal Add. : Telephone No. : 035 787 1563 Fax No. : Cellular No. : E-Mail Add. : Website Add. : TRADE HEADINGS 1) COACH LINES 2) COACH SERVICES 3) PASSENGER TRANSPORT 4) CARTAGE & TRANSPORT
Business Name : IKHWEZI TRANSPORT Physical Add. : 72 ALUMINA ALLEY, ALTON RICHARDS BAY KWAZULU NATAL, SOUTH AFRICA Postal Add. : Telephone No. : 035 797 6200 Fax No. : Cellular No. : E-Mail Add. : Website Add. : TRADE HEADINGS 1) COACH LINES 2) COACH SERVICES 3) PASSENGER TRANSPORT 4) CARTAGE & TRANSPORT
Business Name : EMONDLO BUS SERVICES Physical Add. : 92 VAN RIEBEEK STREET, VRYHEID KWAZULU NATAL, SOUTH AFRICA Postal Add. : Telephone No. : 034 980 7053 Fax No. : 034 980 7053 Cellular No. : 082 495 1506 E-Mail Add. : kobus@tansafrica.com Website Add. : TRADE HEADINGS 1) COACH LINES 2) COACH SERVICES 3) PASSENGER TRANSPORT 4) CARTAGE & TRANSPORT
Business Name : TRANSNAT AFRICA (Pty) Ltd Physical Add. : 6 NTUZUMA, DTMB BUS DEPOT NTUZUMA AREA, NTUZUMA XC Postal Add. : Telephone No. : 031 503 1701 Fax No. : Cellular No. : E-Mail Add. : Website Add. : TRADE HEADINGS 1) COACH LINES 2) COACH SERVICES 3) PASSENGER TRANSPORT 4) CARTAGE & TRANSPORT
Business Name : TRANSNAT AFRICA (Pty) Ltd Physical Add. : 10 BRONZE STREET, KULEKA EMPANGENI, KWAZULU NATAL Postal Add. : Telephone No. : 035 787 1866 Fax No. : Cellular No. : E-Mail Add. : Website Add. : TRADE HEADINGS 1) COACH LINES 2) COACH SERVICES 3) PASSENGER TRANSPORT 4) CARTAGE & TRANSPORT
Business Name : Northern Natal Fencing Cc Physical Add. : 12a Weaver St, Nambiti, Ladysmith, Kwazulu Natal, South Africa Postal Add. : P O Box 1372, Ladysmith Telephone No. : 036 633 2434 Fax No. : 036 633 2435 Cellular No. : E-Mail Add. : nn7@telkomsa.net Website Add. : TRADE HEADINGS Concrete Fencing, Fences, Razor Wire, Carports, Pool Fencing, Electric Fencing, Wire, Palisade Fencing
Business Name : INDLOVU CLASSIC FUNERALS Physical Add. : 1420 QUALITY STREET, MARBURG, PORT SHEPSTONE KWAZULU NATAL, SOUTH AFRICA Postal Add. : Telephone No. : 031 309 8311 Fax No. : Cellular No. : E-Mail Add. : BRIANNDLOVU46@GMAIL.COM Website Add. : TRADE HEADINGS FUNERAL PARLOUR , BURIAL SOCIETY, FUNERAL DIRECTORS, UNDERTAKERS, FUNERAL POLICIES
Business Name : INDLOVU CLASSIC FUNERALS Physical Add. : 113 ALBERT STREET, DURBAN CENTRAL KWAZULU NATAL, SOUTH AFRICA Postal Add. : Telephone No. : 031 309 8311 Fax No. : Cellular No. : E-Mail Add. : BRIANNDLOVU46@GMAIL.COM Website Add. : TRADE HEADINGS FUNERAL PARLOUR , BURIAL SOCIETY, FUNERAL DIRECTORS, UNDERTAKERS, FUNERAL POLICIES
Business Name : INDLOVU CLASSIC FUNERALS Physical Add. : 21 THEMBISA HARDING MALL, HARDING KWA ZULU NATAL, SOUTH AFRICA Postal Add. : Telephone No. : 039 433 1706 Fax No. : Cellular No. : E-Mail Add. : BRIANNDLOVU46@GMAIL.COM Website Add. : TRADE HEADINGS FUNERAL PARLOUR , BURIAL SOCIETY, FUNERAL DIRECTORS, UNDERTAKERS, FUNERAL POLICIES
Business Name : TRANSNAT COACHLINES (Pty) Ltd Physical Add. : 05 Gutenberg Street, Newcastle, Industrial Area, 2940 Kwazulu Natal, South Africa Postal Add. : P O Box 1204, Newcastle, 2940 Telephone No. : 034 375 8374 Fax No. : 034 375 6241 Depot Manager : wynand@tansafrica.com zaid@tansafrica.com HR : razia@tansafrica.com Accounts : tasneem@tansafrica.com Private Hire : rinesh@tansafrica.com
Business Name : EMONDLO BUS SERVICE (Pty) Ltd Physical Add. : 92 Van Rieeck Street, Vryheid, 3100 Kwazulu Natal, South Africa Postal Add. : P O Box 880, Vryheid, 3100 Telephone No. : 034 980 7053 Fax No. : 034 980 8790 Depot Manager : Mr Lood Schoeman Cell : 072 6737893 Email : lood@tansafrica.com TRADE HEADINGS BUS SERVICES, COACHLINES, BUS HIRE, PRIVATE HIRE
Business Name : IKHWEZI BUS SERVICE (Pty) Ltd Physical Add. : 72 Alumina Allee, Richards Bay, Alton, 3900 Kwazulu Natal, South Africa Postal Add. : P O Box 1878, Richards Bay, 3900 Telephone No. : 035 797 6200 Fax No. : 035 797 3768 Depot Manager : Mr Fanie Joubert / Mr Abubakr Mahomed Email : fanie@ikhwezibus.com Email : abu@ikhwezibus.com
Business Name : AIR PRODUCTS SA (PTY) LTD (MANDINI) Physical Add. : 1280 TUGELA MOUTH (415) ROAD, MANDENI, MANDINI Postal Add. : Telephone No. : 032 456 2553 Fax No. : Cellular No. : E-Mail Add. taylorg@airproducts.co.za Website Add. : TRADE HEADINGS 1) INDUSTRIAL & MEDICAL GASES
Business Name : AIR PRODUCTS SA (PTY) LTD (PINETOWN) Physical Add. : 24 BLAIR ROAD, PINETOWN Postal Add. : Telephone No. : 031 719 1500 Fax No. : 031 701 8168 Cellular No. : E-Mail Add. taylorg@airproducts.co.za Website Add. : TRADE HEADINGS 1) INDUSTRIAL & MEDICAL GASES 2)
Business Name : JACOBS OCCUPATIONAL HEALTH & SAFETY CLINIC Physical Add. : 217 Quality St, Jacobs, Durban, Kwazulu Natal, South Africa Postal Add. : Telephone No. : 031 461 1002 / 031 461 3352 Fax No. : 031 461 2721 Cellular No. : 083 777 6665 E-Mail Add. : admin@jacobsocchealth.co.za Website Add. : TRADE HEADINGS 1) Health Clinics 2) Medical Centres 3) Occupational Health 4)
Business Name : MHR Northern (KwaZulu-Natal) Physical Add. : Mediclinic Pietermaritzburg, 5 Geere Street, Pietermaritzburg, Kwazulu Natal, South Africa Postal Add. : PO Box 3342, Pietermaritzburg, 3201 Telephone No. : 033 345 2603 Fax No. : 033 342 3156 Cellular No. : E-Mail Add. : Website Add. : www.mhr.co.za TRADE HEADINGS 1) Nursing Institutes 2) Nurses Recruitment
Business Name : Goosebumps Distributors (Pty) Ltd (Durban) Physical Add. : 1 Davey Rd, Maydon Wharf, Durban, Kwazulu Natal South Africa Postal Add. : Telephone No. : 031 205 4220 Fax No. : 031 205 4851 Cellular No. : E-Mail Add. : Website Add. : www.goosebumps.co.za TRADE HEADINGS 1) Bakers and Confectioners 2) Retail 3) Bakers and Confectioners Supplies 4) Confectioners Supplies
Business Name : Cape Cookies (Durban) Physical Add. : Unit 7, Nine Beechfield Crescent, Springfield Park, Durban, Kwa-Zulu Natal South Africa Postal Add. : Telephone No. : 031 579 5360 Fax No. : 031 579 5364 Cellular No. : E-Mail Add. : orders@capecookies.com Website Add. : www.capecookies.com TRADE HEADINGS 1) Bakers and Confectioners 2) Biscuit Makers 3) Cookies 4) Chocolate and Confectionery Association
Business Name : Nestlé (Estcourt factory) Physical Add. : 155 Victoria Street, Estcourt, KwaZulu Natal South Africa Postal Add. : Telephone No. : 036 342 2200 Fax No. : 036 352 5664 Cellular No. : E-Mail Add. : Website Add. : www.nestle.co.za TRADE HEADINGS 1) Nutrition Products 2) Health Products 3) Food Manufuturers 4) Food Suppliers
Business Name : Nestlé (Harrismith factory) Physical Add. : 10 Bonnet Street, Harrismoth, Free State South Africa Postal Add. : Telephone No. : 058 624 1100 Fax No. : Cellular No. : E-Mail Add. : Website Add. : www.nestle.co.za TRADE HEADINGS 1) Nutrition Products 2) Health Products 3) Food Manufuturers 4) Food Suppliers
Business Name : Nestlé (New Germany Distrubution Centre) Physical Add. : 31 Lanner Rd, Falcon Park, New Germany, KwaZulu Natal South Africa Postal Add. : Telephone No. : 031 713 7100 Fax No. : 031 714 7244 Cellular No. : E-Mail Add. : Website Add. : www.nestle.co.za TRADE HEADINGS 1) Nutrition Products 2) Health Products 3) Food Manufuturers 4) Food Suppliers
Business Name : NESTLE SOUTH AFRICA Physical Add. : 31 TANNER ROAD, FALCON PARK, DURBAN South Africa Postal Add. : Telephone No. : 0860 096 116 031 713 7100 Fax No. : Cellular No. : E-Mail Add. : Website Add. : WWW.,NESTLE.CO.ZA TRADE HEADINGS 1) Nutrition Products 2) Health Products 3) Food Manufuturers 4) Food Suppliers
Business Name : A S &T PROTECTION SERVICES Physical Add. : PLOT 56 JORGERNSON FARM, MTUBATUBA RURAL DISTRICT, KWAZULU NATAL South Africa Postal Add. : P O BOX 6075, MTUBATUBA, 3735 Telephone No. : 035-5507920 Fax No. : 035 550 7920 / 1196 Cellular No. : 081 547 8003 E-Mail Add. : asandtprotection@webmail.co.za Website Add. : TRADE HEADINGS 1) 24hrs services 2) Cctv installation 3) Armed Response 4) VIP Protection
Business Name : SKHUKHULA SECURITY Physical Add. : BKB Building,Office No 2, 100 Richard Carte Rd, Jacobs, Durban, Kwazulu-Natal, South Africa Postal Add. : Telephone No. : 031 4622590 Fax No. : Cellular No. : 0828448200 E-Mail Add. : collinkhomo@mailbox.co.za Website Add. : TRADE HEADINGS 1) cctv Cameras 2) VIP Protection 3) Armed Guards 4) Alarm Installation
Business Name : KS SECURUTY AND BODY GUARDING Physical Add. : 1 Andromeda St, Phoenix, 4068 Durban, Kwazulu-Natal South Africa Postal Add. : Telephone No. : 031-5007219 Fax No. : Cellular No. : 083 622 1375 E-Mail Add. : KS.BODYGUARDING@TELKOMSA.NET Website Add. : TRADE HEADINGS 1) VIP PROTECTION 2) GUARDING DIVISION 3) ARMED GUARDS
Business Name : Kwamteyi Clinic Physical Add. : MHLUMAYO MAIN ROAD, LADYSMITH, KWA-ZULU NATAL Postal Add. : Telephone No. : 036 637 9615 Fax No. : 036 636 5577 Cellular No. : E-Mail Add. : gugu.mabasoz@kznhealth.gov.za Website Add. : www.kznhealth.gov.za TRADE HEADINGS 1) Insurance and Medical Aid Scheme 2) Comprehensive Health System 3) Healthy and Safe Environment 4) Open Communication and Consultation
Business Name : PERI DURBAN Physical Add. : 26 NYALA ROAD, CANELANDS, DURBAN, 4341 SOUTH AFRICA Postal Add. : P O BOX 315,MT EDGECOMBE, 4300 Telephone No. : 032 533 9307 Fax No. : 032 533 9453 Cellular No. : E-Mail Add. : durban@peri.co.za Website Add. : www.peri.co.za TRADE HEADINGS 1) SCAFFOLDING 2) FORMWORK
Business Name : ADVANTAGE AIR KZN ( PTY) Ltd Physical Add. : UNIT 1, 9 CEDARFIELD CLOSE, SPRINGFIELD PARK, 4091 Postal Add. : POSTNET SUITE 179, PRIVATE BAG X 04, DALBRIDGE, DURBAN Telephone No. : 031 579 4615 Fax No. : 031 579 3903 Cellular No. : E-Mail Add. : sales@advantageair.co.za Website Add. : WWW.ADVANTAGEAIR.CO.ZA TRADE HEADINGS 1) AIR CONDITIONING SYSTEMS 2) AIR CONDITIONING EQUIPMENT
Business Name : AMPA GROUP Physical Add. : 2 SCARLET ST, PIETERS, KWAZULU NATAL, SOUTH AFRICA Postal Add. : Telephone No. : 031 701 0635 Fax No. : Cellular No. : E-Mail Add. : Website Add. : www.ampaglas.co.za TRADE HEADINGS 1) PLASTIC RODS 2) POLY PROPYLENE 3) PLASTIC EXTRUDERS 4) TWINWALL
Business Name : HLABISA LOCAL MUNICIPALITY Physical Add. : 55 Masson Street, Hlabisa, Kwazulu Natal, South Africa Postal Add. : P.O. Box 387, Hlabisa, 3937 Telephone No. : 035 838 8500 Fax No. : 035 838 1015 Cellular No. : 079 518 7163 E-Mail Add. : info@hlabisa.org.za Website Add. : www.hlabisa.org.za TRADE HEADINGS 1) Local Municipality 2)
Business Name : SYTECH SUPPLIES Physical Add. : 2 Livingstone Rd, Pinetown, Pinetown, Kwazulu Natal SOUTH AFRICA Postal Add. : Telephone No. : 031 701 4500 Fax No. : 031 701 4516 Cellular No. : E-Mail Add. : sales@sytechsupplies.com Website Add. : TRADE HEADINGS 1) display systems, 2) large format printing, 3) consumables 4) lg electronics,
Business Name : BIDVEST TMS GROUP INDUSTRIAL SERVICES (DURBAN) Physical Add. : Unit 4, 190 Bluff Road, Jacobs, Durban, South Africa. South Africa Postal Add. : PO Box 12903, Jacobs, 4026. Telephone No. : 031-467-4850 Fax No. : 031-467-3569 Cellular No. : E-Mail Add. : lrubino@tmsg.co.za Website Add. : TRADE HEADINGS 1) INDUSTRIAL CLEANING 2) SCAFFOLDING SERVICES
Business Name : TMS GROUP INDUSTRIAL SERVICES (RICHARDS BAYS) Physical Add. : 14 Peseta Parade, Richards Bay, South Africa. South Africa Postal Add. : PO Box 72, Umbogintwini, 4120. Telephone No. : 035-789-1698 Fax No. : Cellular No. : E-Mail Add. : cl.govender@tmsg.co.za Website Add. : TRADE HEADINGS 1) INDUSTRIAL CLEANING 2) SCAFFOLDING SERVICES
Business Name : ELINEM CONSTRUCTION Physical Add. : Industrial Area, 30 Marconi Dve, Newcastle, Newcastle, South Africa Postal Add. : P O Box 21374, Newcastle, 2940 Telephone No. : 034-375-6092 / 9 Fax No. : 034 - 375 6100 Cellular No. : E-Mail Add. : info@elinemconstruction.co.za Website Add. : www.elinemconstrustion.co.za TRADE HEADINGS 1) SET CONTRACTORS 2) CONSTRUCTION CONTRACTORS
Business Name : UMDLOTI LETTING AND SALES Physical Add. : 4 Main Rd, Umdloti, Durban, Kwazulu-Natal, South Africa Postal Add. : PO Box 322, Umdloti Beach, 4350 Telephone No. : 031 568 1055 Fax No. : 031 568 2210 Cellular No. : E-Mail Add. : rdula@eastcoast.co.za Website Add. : TRADE HEADINGS 1) Estate Agents 2) Property Sales & Letting 3) Accommodation / Holiday Rentals 4) Home Rentals / Chalets
Business Name : Miele Gallery Of Fine Living (Pty) Ltd (DURBAN) Physical Add. : 8 SOLSTICE RD, cnr MILLENIUM BOULEVARD, SHOP 1, GROUND FLOOR MILLENIUM TOWERS, UMHLANGA ROCKS Postal Add. : Telephone No. : 031 584 6929 Fax No. : 031 584 6748 Cellular No. : E-Mail Add. : marketing@miele.co.za Website Add. : www.miele.co.za TRADE HEADINGS 1) Domestic Appliances 2) Laundry Care 3) Dishwashers / Vacuum Cleaners 4) Coffee Machines / Refrigeration
Business Name : OAK PARK GUESTHOUSE & CONFERENCE CENTRE Physical Add. : 48 Strachan St, Kokstad, Kwazulu Natal, South Africa Postal Add. : P O Box 566, Kokstad, 4700 Telephone No. : 039 727 2453 Fax No. : 039 727 1887 Cellular No. : 082 824 4392 E-Mail Add. : oakpark@telkomsa.net Website Add. : www.oakpark.co.za TRADE HEADINGS 1) Accommodation 2) Function & events venues 3) Conferencing
Business Name : BRAINWAVE PROJECTS 848cc t/a MASAKHANE PROJECT MANAGERS Physical Add. : 3 JENKINS St, MARGATE, KWAZULU-NATAL, SOUTH AFRICA Postal Add. : P O BOX 50088, PORT SHEPSTONE, 4240 Telephone No. : 039-312-0400 Fax No. : 039-312-0403 Cellular No. : E-Mail Add. : admin@masakanepm.co.za Website Add. : TRADE HEADINGS 1) PROJECT MANAGERS 2) CIVIL & BUILDING CONTRACTORS 3) COST CONSULTING 4) CIVIL CONSULTANTS
Business Name : POLYSLEEVE Physical Add. : 13 Cowies park, 3 oliver road, pinetown, kwazulu natal, South Africa Postal Add. : P.O Box 1911, Pinetown, 3600 Telephone No. : 031 701 3892 Fax No. : 031 701 0705 / 086 698 3054 Cellular No. : E-Mail Add. : info@polysleeve.co.za Website Add. : www.polysleeve.co.za TRADE HEADINGS 1) Industrial printing supplies
Business Name : GUMEDE PROTECTION AND CLEANING CC Physical Add. : 785 NTUZUMA AREA, DURBAN Postal Add. : Telephone No. : 031 509 4911 Fax No. : 031 509 4911 Cellular No. : E-Mail Add. INFO@GPROTECTION.CO.ZA Website Add. : TRADE HEADINGS 1) SECURITY SERVICES 2) CLEANING SERVICES 3) ARMED RESPONSE
Business Name : Abbott Laboratories (SA) (Pty) Ltd (Westville) Physical Add. : 9 Wedge Rd, Westville, Kwazulu Natal, South Africa Postal Add. : Telephone No. : 031 266 9430 Fax No. : 031 266 9432 Cellular No. : E-Mail Add. : Website Add. : www.abbott.com TRADE HEADINGS 1) Pharmaceuticals 2) Nutrition & Health Companies 3) Diagnostics 4) Diabetes Care
Business Name : Interconnect Systems (Durban) Physical Add. : 840 Josiah Gumede Road, Cowies Hill, Durban, KwaZulu Natal South Africa Postal Add. : Telephone No. : 031 266 9903 Fax No. : 031 267 2997 Cellular No. : E-Mail Add. : kariens@interconnect.co.za Website Add. : www.interconnect.co.za TRADE HEADINGS 1) Computer Centre 2) Cables 3) Computer Site Preparation 4) Computer Repairs & Maintenance
Business Name : S R S Engineers Physical Add. : 8 Garland Rd, Silverglen, Durban, Kwazulu Natal, South Africa South Africa Postal Add. : Telephone No. : 031-401-4212 Fax No. : Cellular No. : E-Mail Add. : rravi@telkomsa.net Website Add. : TRADE HEADINGS 1) ARCHITECTURAL WORK 2) DESIGNER ARCHITECTS
Business Name : INTERWASTE Physical Add. : 42 BROOKLYN DRIVE, JACOBS Postal Add. : Telephone No. : 031 468 1810 Fax No. : 031 468 8135 Cellular No. : E-Mail Add. : Website Add. : WWW.INTERWASTE.CO.ZA TRADE HEADINGS 1) WASTE SERVICES
Business Name : INTERWASTE MANDENI Physical Add. : OLD MAIN REEF ROAD, MANDENI Postal Add. : Telephone No. : 032 456 2401 Fax No. : 032 456 2317 Cellular No. : E-Mail Add. : NATAL@INTERWASTE.CO.ZA Website Add. : WWW.INTERWASTE.CO.ZA TRADE HEADINGS 1) WASTE SERVICES
Business Name : INTERWASTE RICHARDS BAY Physical Add. : 42 BROOKLYN DRIVE, JACOBS, DURBAN Postal Add. : Telephone No. : 031 468 1810 Fax No. : 031 468 8135 Cellular No. : E-Mail Add. : NATAL@INTERWASTE.CO.ZA Website Add. : WWW.INTERWASTE.CO.ZA TRADE HEADINGS 1) WASTE SERVICES
Business Name : S N A CIVIL & STRUCTURAL ENGINEERS (PTY) LTD (Pietermaritzburg) Physical Add. : 14 Cascades Cres, 14 Cascades Cres, Pietermaritzburg, Kwazulu Natal, South Africa Postal Add. : Telephone No. : 033 347 0451 Fax No. : 033 347 0455 Cellular No. : E-Mail Add. : pmb@sna.co.za Website Add. : www.sna.co.za TRADE HEADINGS 1) Civil Engineering Contractors 2) Consulting Engineers 3) Structural Engineers
Business Name : S N A CIVIL & STRUCTURAL ENGINEERS (PTY) LTD (Richards Bay) Physical Add. : 74 Angler's Rod Meerensee, Richards' Bay, Kwazulu Natal, South Africa Postal Add. : P.O. Box 10191 Meerensee, 3901 Telephone No. : 035 753 1348 Fax No. : 035 753 3210 Cellular No. : E-Mail Add. : rb@sna.co.za Website Add. : www.sna.co.za TRADE HEADINGS 1) Civil Engineering Contractors 2) Consulting Engineers 3) Structural Engineers
Business Name : Creative Graphics International (Pty) Ltd (Durban) Physical Add. : 21 SHEPSTONE RD, NEW GERMANY, PINETOWN, Kwazulu-Natal, South Africa South Africa Postal Add. : Telephone No. : 031-705-8526 Fax No. : Cellular No. : E-Mail Add. : Website Add. : TRADE HEADINGS 1) SIGNAGE 2) DIGITAL PRINTING 3) SIGN MAINTENANCE 4) BRANDING
Business Name : MPACT RECYCLING -DURBAN Physical Add. : 231 MAYDON RD, MAYDON WARF, DURBAN Postal Add. : Telephone No. : 031 274 6600 Fax No. : Cellular No. : E-Mail Add. : Info@mpact.co.za Website Add. : WWW.MPACT.CO.ZA TRADE HEADINGS 1) PAPER RECYCLING 2) CARDBOARD
Business Name : MPACT RECYCLING -PINETOWN Physical Add. : 17 OPPENHEIMER STREET, NORTH INDUSTRIAL, PINETOWN, DURBAN Postal Add. : Telephone No. : 031 702 7074 Fax No. : Cellular No. : E-Mail Add. : Info@mpact.co.za Website Add. : WWW.MPACT.CO.ZA TRADE HEADINGS 1) PAPER RECYCLING 2) CARDBOARD
Business Name : MPACT RECYCLING -FELIXTON Physical Add. : 1 RAIMONDO DRIVE, FELIXTON Postal Add. : Telephone No. : 035 791 1082 Fax No. : Cellular No. : E-Mail Add. : Info@mpact.co.za Website Add. : WWW.MPACT.CO.ZA TRADE HEADINGS 1) PAPER RECYCLING 2) CARDBOARD